---
NATS BIG DAY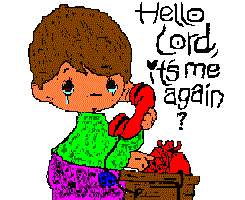 ---
" This is the true story of our beloved greyhound, Natalie! She died this summer, but the years of joy she brought to us can not be put into words. She had a " couple" of lives, and this incident was one of them!
We adopted Nat from her owner in the winter of 1989 and she took to our home like she had been born here. She loved to run... but she loved to sleep on her big comforter, especially when she knew we were around and she wasn't alone. She could pretend to be dead to the world, but turned into a leaping maniac at the words, "Do you want to go for a ride?"
It was Labor Day Weekend in 1994 -- Nat and I headed for our home on Cape Cod. Late Friday afternoon, I took her to run at the little league field near our home -- and did she run! Racing as fast as her legs could take her (and faster, no doubt, than she ever did at the track!) she wove in and out of the chain link fence as she always did -- running out into the woods, then darting back onto the field.
It was after about 5 minutes of craziness that she headed back into the field and, to my horror -- didn't see the chain link fence. I hollered when I saw what was happening, but it was too late. At a good 45 miles per hour, Nat ran right into the chain link fence -- throwing her up into the air -- and then down on the ground. I ran over to where she lay and just knew that she was mortally wounded. Blood was coming out of everywhere and there was a six inch gash in the front of her neck. I didn't know what to do. No one was around -- there was no phone and my dog lay dying at my feet. I couldn't stop the bleeding and she was having trouble breathing.
I looked up the steep hill to where the car was parked and knew that I had to get her up there if she were to have any chance. Twice I tried to pick her up, but that tore the wound on her neck even more and made her cry.
All through this time (that seemed like an eternity to both of us) at never took her eyes off me.
I looked at her and sensed from her these words, "I don't know what to do, but if you tell me, I'll do it!",P> In desperation I said, "Nat, you've got to get up." Slowly and painfully she struggled to her feet -- still with her eyes on me. "Nat", I said, "I can't carry you -- you've got to climb the hill.
To this day, I have no idea how she did it, but she put one foot ahead of the other and followed me up the steep hill leading from the ball field to the parking lot. The blood was still running from her when we reached the car, and when I said, "Natty, you've got to jump up in," she did so without hesitation. I got behind the wheel and she moved up and put her chin on my shoulder -- and never moved it until we got to the Veterinary Hospital in the next town.
The outcome? Nat's neck required many stitches and the official diagnosis was "severe trauma to her system." The doctor feared that the stitches wouldn't hold because her skin was so bruised -- but they held.
After a week's hospitalization, I picked her up and she was as good as new. But, from that day on, there was something extra special between Nat and me, for I think we both remembered the day when she looked at me and put her life in my hands -- "You tell me what to do and I'll do it" -- and even though it was impossible, she did it!
My great learning (or re-learning) in that experience was what incredible power trust can have! Children and pets can trust in ways that seem almost impossible for we adults! Nat showed unbelievable courage when she got up and walked up the hill with me... but that courage came from her trust.
As I look back on my life, my greatest courage has often been evident when I trusted God, myself or another person. It took a dog to help me realize this... but I shall not forget the truth!
-- Richard Sparrow,

TO SUBSCRIBE TO MY NEWSLETER E-MAIL ME AT--

<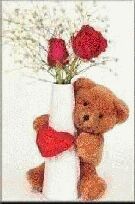 RICHARDS HEART
WHITE LAKE , MICH

VOICE MAIL-- 1-586-612-3032

THANKS FOR VISITING MY WEB PAGE


RICHARD


RICHARDS HEART LINKS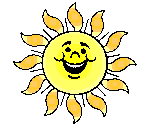 Sign My Guestbook

View My Guestbook
poems,free,help,feel,hug,cry,news,spring,fashion,world,richardsworld,richard, STORIES,INSPIRATIONALS, LOVE,THOUGHTS, CRYING, WORD FOR THE DAY,PICTURES, HUGS, poetry,free newsletter,web pages,r1chardsworld, NICE,FEEL,GOOD,MAN,WOMEN,CHILD,FEMALE,soul,aol,search engines